With the extremely harsh and corrosive environments in the mining, oil & gas industries, composite materials are suited to outperform traditional materials and provide a much longer service life. Fibre-reinforced plastic (FRP) products offer a lightweight, strong, and corrosion-resistant alternative to comparable materials such as stainless steel or carbon coated steel.
Carlson Engineered Composites Inc. supplies a variety of FRP solutions to the mining, oil & gas industries. We provide durable aboveground and underground fibre-reinforced plastic (FRP) tanks for a variety of applications. Our in-house engineering team will work with you to configure and customize the tanks to suit your application and requirements.
Potable or non-potable water storage tanks

Chemical storage & mixing tanks

Firewater suppression tanks

Rainwater collection tanks

Agitation & sparger tanks

Separation tanks

Etc.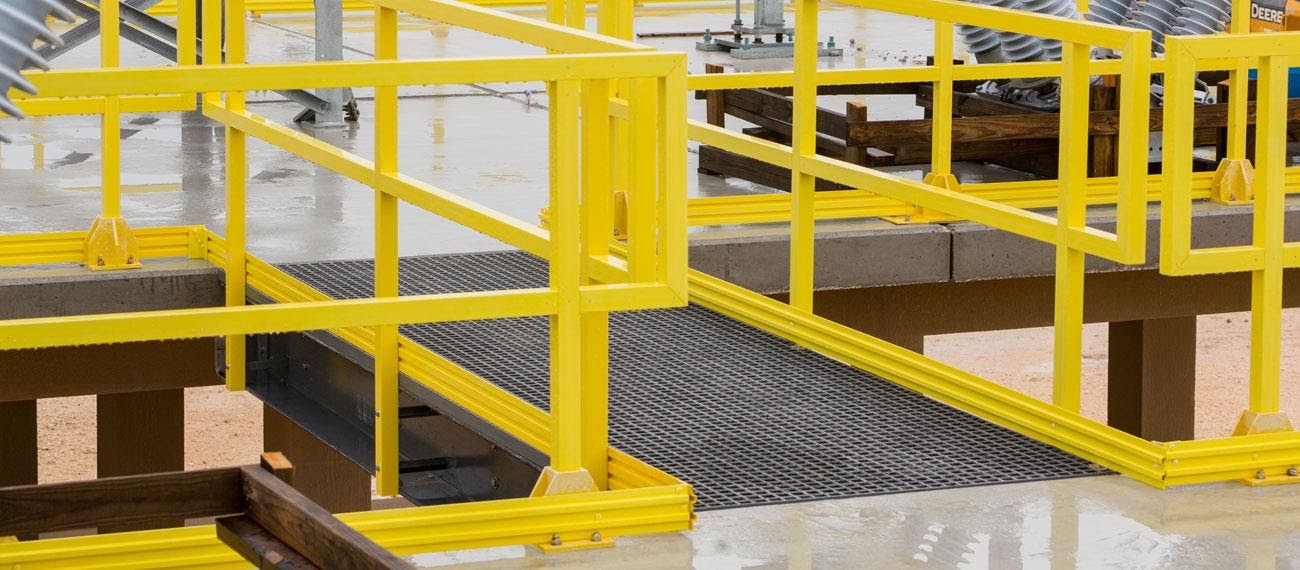 Architectural Fiberglass Services
Carlson Engineered Composites Inc. also offers fibreglass structural products and fibreglass grating to provide a comprehensive corrosion-resistant package for the extremely harsh environments in the mining, oil & gas industries. These fibreglass products provide easy installation combined with extended service life as compared to traditional materials. Our in-house engineering team can design a customized solution for:
Catwalks, platforms & railings

Ladders & stairways

Exterior walkways

Etc…