FiberGlass Pultruded GRATING
Carlson Engineered Composites' fiberglass pultruded grating offers a cleaner and more aesthetically-friendly look that provides the same corrosion resistant, lightweight, and maintenance-free characteristics as our standard fiberglass molded grating lineup. These fiberglass pultruded grating supports heavier loads and longer spans than comparably sized fiberglass molded gratings.
The fiberglass pultruded gratings are ideal for a range of applications such ADA-compliant walkways to heavy-duty vehicular traffic and everything in between. Common applications include but are not limited to floor systems, walkways, platforms, stairs, ramps, trench covers, and catwalks.
These fiberglass pultruded gratings are available in two resin systems that both meet Class 1 Flame Spread Rating as per ASTM E-84 testing standards.
IFR: Fire Retardant Polyester
A premium-grade isophthalic polyester resin system that provides excellent corrosion protection. Comes in standard colors of green, yellow, dark gray, and light gray. Contains UV inhibitors.
VFR: Fire Retardant Vinylester
A vinylester resin system that provides the highest level of corrosion protection. Comes in standard colors of orange and dark gray. Contains UV inhibitors. This system is capable of higher service temperatures than polyester resin systems.
---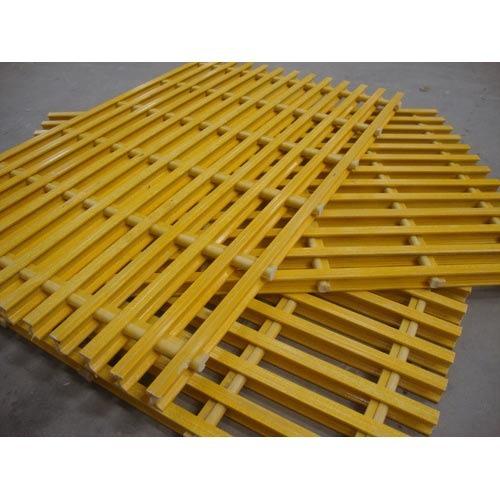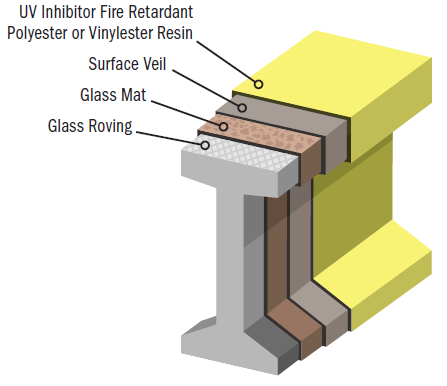 ---